The world's first underwear with a full pocket that completely separates your privates from contact with your legs.
We thought it would be a good idea to get you familiar with the pronunciation of your soon to be favorite underwear brand.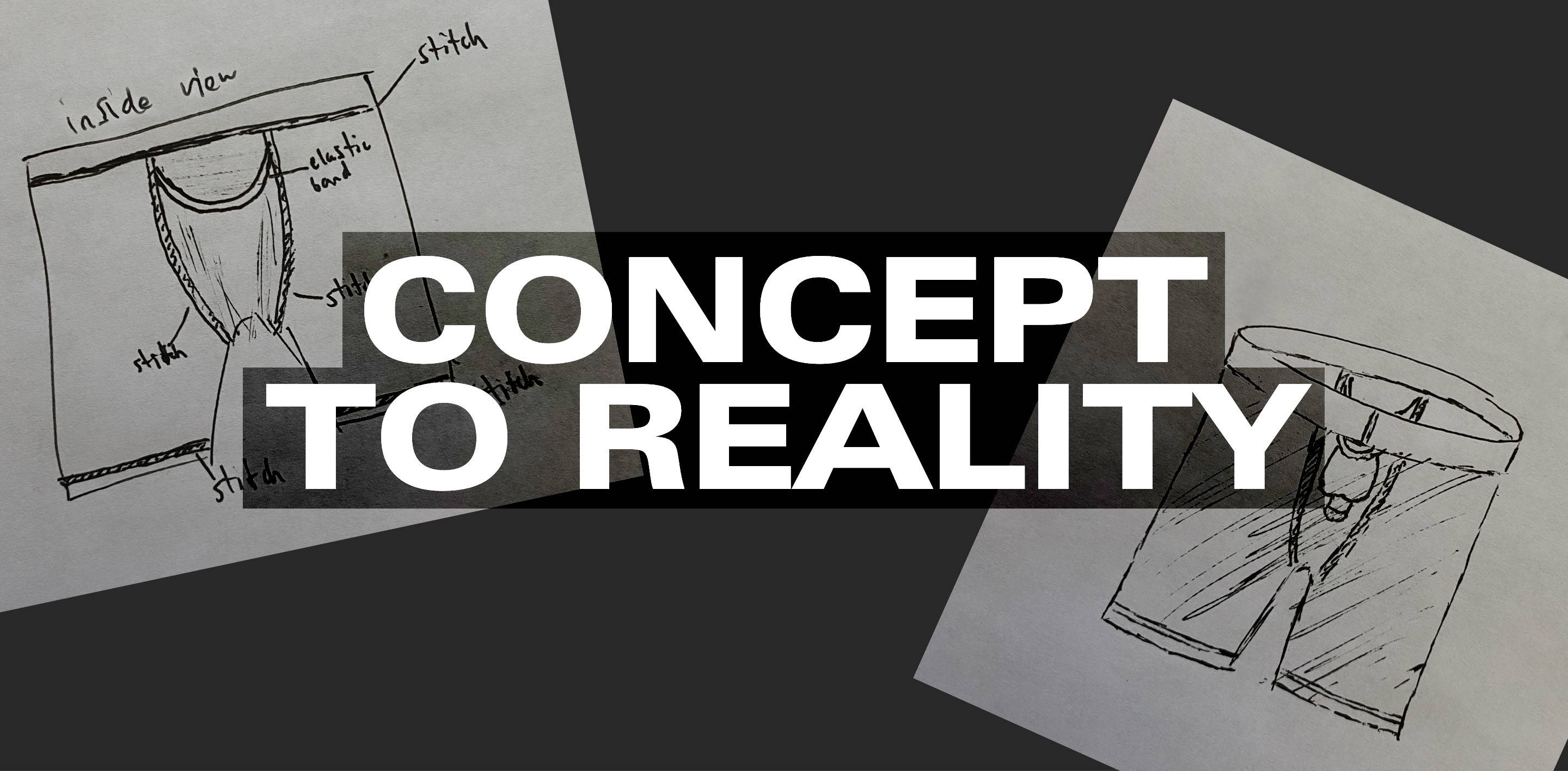 More of a Watcher than a Reader? We got you!
The idea came about in early 2021 when our Founder & CEO, Giovanni Petruzziello, was just going on with another day of his life, chafing, when out of the blue he thought it would be a good idea to try something out. He immediately ran to his closet and grabbed a pair of underwear. But he didn't put them on like you'd think he would. He puts his legs through the holes and pulls the underwear up to right below his balls and takes the waist band and TUCKS IT behind his sack!
So at this point you could imagine, his balls are perked up. But they are completely separated from the legs, which is the main cause of chafing.. ANYWAYS. He's onto something here. He then grabs ANOTHER pair of boxers, puts his legs through the holes and pulls them up all the way as you'd normally wear boxers. Immediately, he loves how it feels. So he walks around the house with nothing on except two pairs of underwear and quickly realized that this was exactly what the world was missing. Scientists have been searching for the best anti-chafe technology for ages, when all along it was right in front of our eyes, we just needed to wear two boxers at the same time to realize it!
The whole team at Britha promise you this; the feeling you get to experience with Britha Boxers is truly out of this world!


You have to try it to believe it!
It's 100% RISK FREE. Love your purchase or your Money Back